As our tour of Cleveland continues, here's a section of the town called, Ohio City.
Ohio City
Neighborhood in Cleveland, Ohio
Ohio City is one of the oldest neighborhoods in Cleveland, Ohio. It is located immediately west of the Cuyahoga River. Wikipedia
Founded: March 3, 1836
Population: 9,210 (2010)
This is down from the West Side Market. The market is where the tall tower is.
4309-4315 Clinton Avenue, Cleveland. Aren't these cool row houses?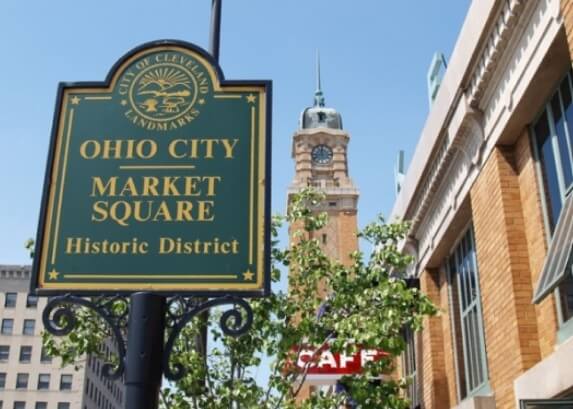 The Great Lakes Brewing Company is a brewery and restaurant. Years ago my sister and brother-in-law worked here. This has been a bar and restaurant. In the time of Elliot Ness, he sat at the bar and was shot at. The bullet is still in the wall behind the bar.
This is a card I made for Wednesday's sketch challenge. I turned the challenge upside down. This is a card going to a friend who is sharing the grief with me about Kristina. I got my sparkly ribbon today and love the look of the white ribbon on this card.
What a role model for our kids.
This picture on FB made me smile.
Check out this encouraging video. Breathe, from Johnny Diaz. I think we all need this sometimes.......
Today was a very long day. The mobile unit was damaged Tuesday night but no one was in the unit until this morning. The police were there and that was the excitement this morning.
At the end of the day Patti, the assistant from second grade came over to show me. She said, "I've never in all of my years in education seen something like this."
A student needed to show 39 cents, two different ways.
He showed 40 cents in one space then added -1! I laughed so hard I almost cried!!
I've never seen this in the 37 years I've been in education.
Maybe it's the NEW math! LOL
Blessing of the Day: No one was hurt in the Crocker Park explosion today.
Thank you for stopping by.
Blessings,