Maria's Field of Hope
This is a special field of sunflowers that are planted annually in memory of a sweet little girl named Maria who died of brain cancer. It is also a field of hope and peace for others. As you walk through this field, you see pictures and words about other children who are fighting cancer. You see people donating to help end cancer. You see beautiful sunflowers as far as the eye can see.
This looks like a post card, yet it is a beautiful field of sunflowers here in the Cleveland area.
Around here we've had Windians fever. They won 22 games straight. That's a record for major league baseball! So I've been busy watching each game.
Ben and I went to a Wednesday gave and watched them win # 21. It was amazing to be part of history! This was a day game that started at 12:10 p.m. At exactly 2 p.m. the sprinklers turned on as they usually do and got the Tigers in the outfield wet!
The last photo is the big 21 wins in a row that was flashed across the screen.
To win #22, Francisco Lindor (seen below) got on base the bottom of the 9th and tied up the game so we went to extra innings and won! Sadly 22 wins in a row was it. Cleveland
The Cleveland Indians are the American League Champions! Woot, Woot! A flag was raised today at the stadium. That's 2 years in a row.
This is my card for today's challenge on SCS. You stamped a background image then sponged a stencil on top of that. Then you added your image.
This was my card for the challenge, Make a lighthouse.
The next cards and 3-D project were what we made at my card class.
This is a triple stamping card. You stack the white cardstock together and stamp on it. Then you add the green card stock which is 1/4" larger than the white. Then you decorate it.
This is a card from the Daisy stamp set. We stamped the daisies and used the punch to cut them out. We put two flowers together to make them look so full. I loved the navy/yellow color combination.
This was our 3-D project. We stamped on our pizza box when it was flat. We also stamped a 3x3 card and envelope. The card will be a gift card for the pizza box. This pizza box is food safe and so much fun to play with.
This is the last card we made. I was showing the ladies that you an use sentiments usually used as the focus of a card, for the background. I showed them also that you didn't have to fill the whole background with the stamp.
Another thing we talked about was that by using fun foam and your dies, you can create a foam stamp! The foam on the latte image can be used as a stamp. So check your dies to see if there are any that would make fun stamps!
Verse of the Day: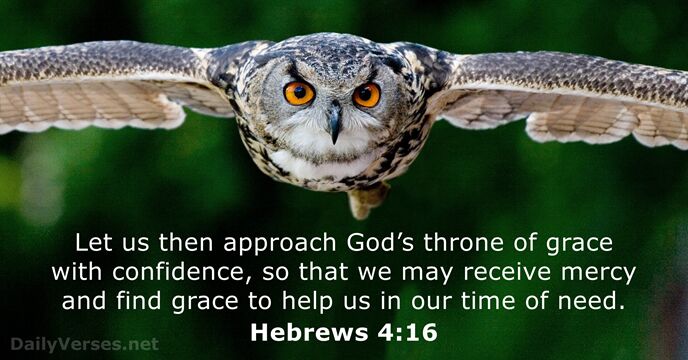 Blessing of the Day: I saw Mom and she was pretty good. She showed me art work in the hallway which were made by residents. Some of them were very good. Mom moved to a new floor this week so it was all new to her and me as well.
It was a beautiful day so I got to swim.
Thanks for stopping by.
Blessings,