During our Winter Warm Up this week where temperatures reached 50 degrees, Tim and I took down all of the Christmas lights outside. I so hate to remove the pretty lights that bring such joy to me. It makes me a bit sad to see the darkness outside once again instead of the sparkling, twinkling, multicolored lights.
What I'm clinging to now is that each day it stays light a little longer, and we're closer to Spring.
I love to see the world awaken with new life. How about you?
I have some pictures that Tim took of Chloe while she was in his office which is now called, Chloe's Play Room. This little munchkin has really taken to Tim. They spend lots of time in the Play Room. Tim throws paper balls, little mouse animals, a feathered stick which she likes the stick end and the feather end. So many things on his desk are toys. It's funny to watch Chloe play with the chain hanging from his desk lamp. I think the pictures he took are so sweet.
Isn't this a beautiful owl? I found it on FB and loved it.
this site
. All of the digital images are free! Thought I'd pass this along.
I can't wait to color this one!
I wanted to share a prayer that touched my heart. This is for all who read this blog.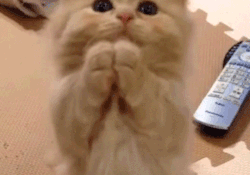 Dear God, I pray for all of my friends, that You will touch their lives in great and mighty ways. Please draw them closer to You and provide: Comfort on difficult days, Smiles when sadness intrudes, Rainbows to follow the clouds, Laughter to kiss their lips, Sunsets to warm their hearts, Gentle hugs when spirits sag, Friendships to brighten their being, Beauty for their eyes to see, Confidence for when they doubt, Faith so that they can believe, Courage to know themselves, Patience to accept the truth, And love to complete their lives. Thank You God for Your blessings. In Jesus' name I pray, amen.
Thank you for stopping by.
Blessings,