Here is the inspiration for my daisy card. This is the inspiration challenge card I made for Splitcoaststampers.
Today I've been working on my notebook. I have a notebook which holds my designer series papers on a page like this. When I start a card I start with paper sometimes. If I start with an image and color it, I find paper that will go with it. For me it's easier to go through the notebook pages than to go through all of my paper files.
I take out my notebook and look at the different papers I have and chose one or two to use. These are pages I've made in Word by making a table. I list the name and colors used.
This sheet is downloaded from
Jennifer McGuire's blog
. This page is distress inks I have. Jennifer recommends you sponge on color, stamp it and use water and water color with it. Then you will be able to see how each color looks used in these different ways.
These pages are what coin collectors use. They are a little bigger than the 2"x 2" squares that go into the pockets. Jennifer lists where you can order these pockets from on her blog.
This page is my distress oxide inks. I did the same thing as the distress inks.
This page is my Stampin' Up inks. It is great to have this in front of me when I'm trying to decide what colors I want. These have a piece of paper to match the ink on the back of the page. I did these before I saw Jennifer's suggestion to sponge and water color with the ink.
I've also been taking my wood mounted stamps off the wood and putting them on foam and storing them in pockets. They take up far less space than all of the wood blocks. My fingers are sore from peeling all of the rubber off the blocks. I stamp the image on a 5" x 7" piece of card stock. Then I write the name of the stamp and the company on the paper. That way I can identify it when I use it on cards and upload it.
I stamp the image before I remove it from the wood. I also add the company and name of the stamp.
Then I remove the image from the wood block and the foam.
I add new foam and cut it out. Then I put the stamp onto a 5" x 7" piece of acetate. Then the plastic sheet will slide in and out of the pocket easily so I can get the stamp I want.
Verse of the Day: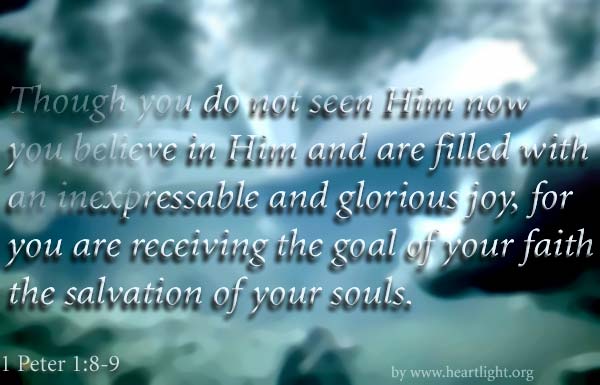 In spite of what you hear in your head, keep walkin' and do what God needs you to do. Don't be discouraged and listen to Satan. He wants to keep you from doing what you do for Jesus especially if you are making a difference.
This is Toby Mac-Keep Walkin'
Blessing of the Day: Tim began to lower the deck to make it level again.
I got a lot accomplished in organizing my stamping area.
We got to see Ben and Rachel back from their week-long trip with teens to a Christian camp. It's so wonderful to hear how lives were changed.
Thanks for stopping by.
Blessings,