I saw this on FB and it went perfectly with the challenge yesterday on SCS. The challenge was to make a card featuring Old Broads.
I loved this stamp so much when I saw it, I just had to have it! You can put anything you want with it. I used my computer for the sentiment at the bottom. I have a stamp with that saying but couldn't find it. I paper pieced the blouse then colored the rest with Copic Markers.
This was a great reminder to me yesterday. I was feeling a little blue. I know that both God and my husband, love me, in spite of me!
This is a digital stamp I bought from Sweet-N-Sassy stamps. I printed the image then colored it with Copic Markers. I added the word balloon and stamped on it. Then I layered the card and embossed the hearts behind the giraffe.
I saw this yesterday when I was feeling a little blue and it helped me. God always sends me things I need right when I need them. He also usually sends a story of someone worse off than me to help me put things in perspective.
This is the QB from the Cleveland Browns with his testimony of Christ in his life.
Verse of the Day
: Mark 6:49-50 Take courage and don't be afraid. Once again God has sent me a verse to help me trust in Him with Tim being out of work. I continue to pray for peace and faith to trust God to work things out.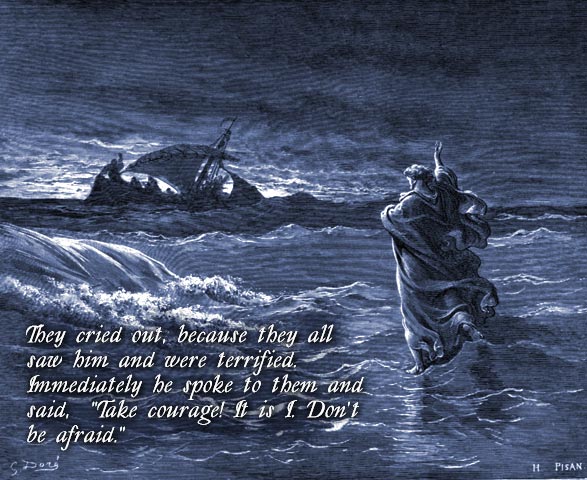 Here's Toby Mac's song, Undeniable. Give it a listen and concentrate on the words.
Blessing of the Day
: Tim and I went early to CVS to get prescriptions changed over for his new insurance. I don't like CVS, however, this is the ONLY pharmacy that his insurance has. These people in the pharmacy are running around crazy because they don't have enough people working there.
To my point, we were asked if they could push our prescriptions to the weekend because they didn't have time to do them today.....fortunately we're not in desperate need of them.
I got a card done today as well. I'm going to go and work on afghans now to take to Pat Catan's tomorrow.
Thanks for stopping by.
Blessings,