After all the waiting, the NEW Stampin' Up catalog is here! June 1st we were able to begin ordering from it. I got some cute sets. I can't wait to play with them.
Animal Outing is one of the sets I'm waiting for. These animals were cute.
Another set is called Post Card Pals. These are what I consider, cute, animals. This set also has lots of greetings.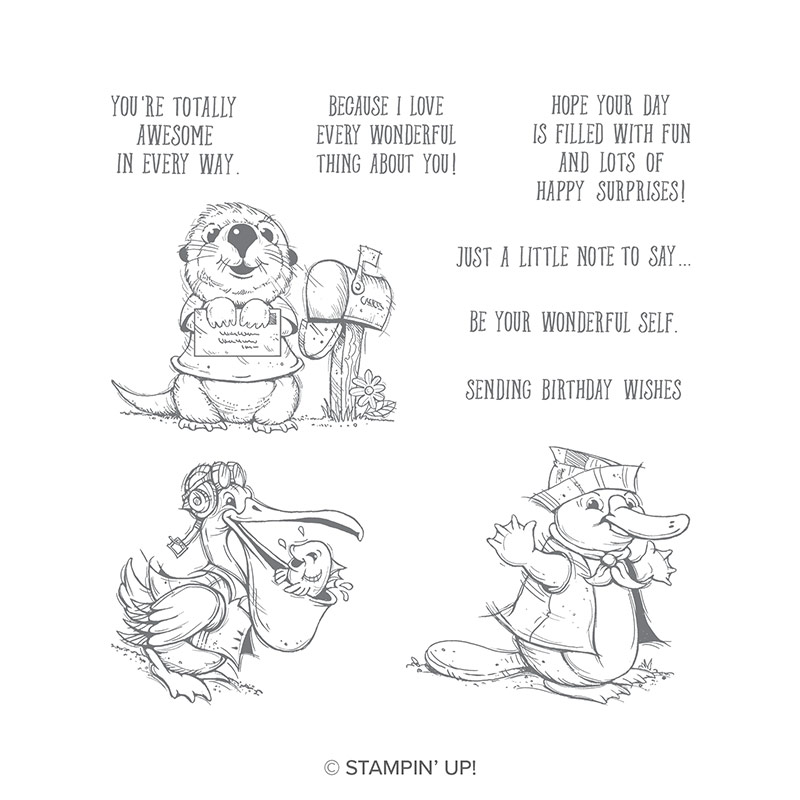 For today's challenges I made this first card. The CAS-Clean And Simple challenge was to use 'under the sea' images.
This is also for the Technique Lovers challenge. We were to use the crayon resist technique.
Here's the
video for that.
This card was made for Sunday's Featured Stamper challenge. The inspiration was flowers in the center circle. I changed it to squares and colored poppies. I have this color of poppies in my garden.
This card was for the Inspiration Challenge. The pillow was the inspiration for my background.
Verse of the Day:
Today Tim and I went to some Open Houses. It was pretty disappointing to find things looking different from the pictures shown online. For instance, we saw a three season room. The outside looked fine in the pictures. When we visited however, the wood looked old and in need of replacement in the areas beneath the windows.
Another house painted most of the walls and left a few partially painted. I always wonder what they are covering up with the paint. Maybe it's nothing, but I don't trust people to be honest when selling a house.
Blessing of the Day: We spent time on the screened in porch. We also watched another Ken Burns show about Prohibition. So much information that I didn't know is in his videos.
Thank you for stopping by.
Blessings to you and yours,